Chemical Feed Pumps / Service / Parts
Waterwise Enterprises offers chemical feed pump repair, service, and parts for all pumps sold. Training services on pump repair and setup are also provided.
Stenner peristaltic metering pumps offers an array pumps with different operating controls, flow rate outputs, and operating pressure for applications such as oxidation, disinfection, pH control, or for the accurate injection of additives in a manufacturing or industrial process.

The PULSAtron product line of metering pumps offer a guided check valve system with a proven 'seat and ball' design that ensures reliable and accurate chemical metering year after year. Typical applications are acids, caustics, polymers, bleaches, pH control, solvents, dyes/ink, catalyst, cleaning agents, and much more.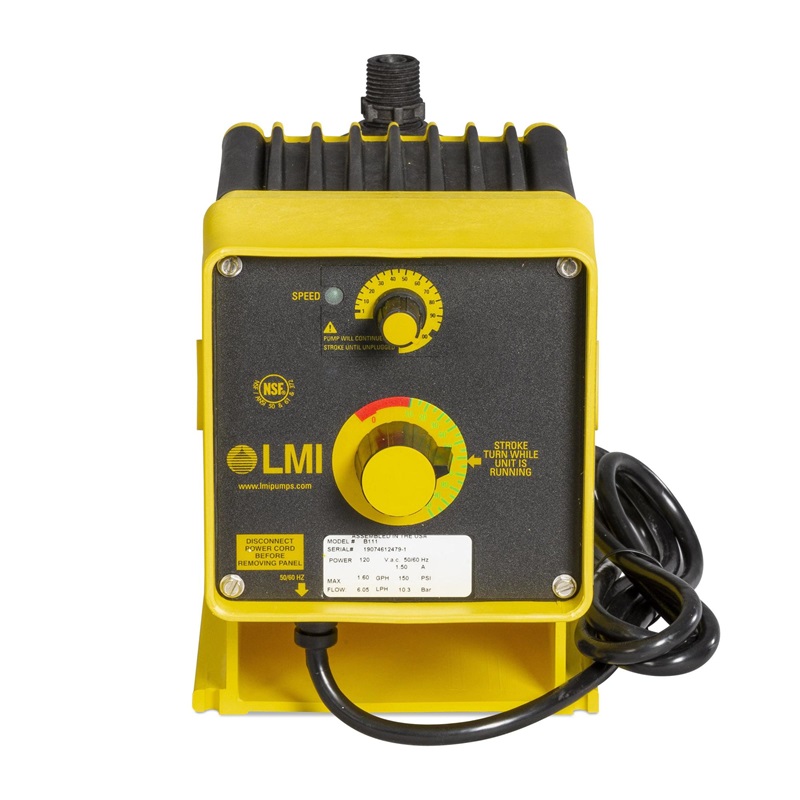 LMI Pumps are designed to meet the most challenging water treatment needs. LMI manufactures an extensive line of pumps, controllers, and accessories to provide water treatment professionals accurate and reliable results.